Discussion Starter
·
#1
·
It's been about 2 weeks since my LK150 arrived and since then has been used for several projects. Only one completed this morning with the rest as WIP.
First up and a new thing for me was an attempt at a blanket for an expected GGD due in September. The intention was to follow a hand written pattern but it was not to be as the lace work in the pattern would have proved difficult (K2 tog, YO twice, K2 tog) on the knitter. I did try to work it on a tension square but it didn't look to go so went with the diamond pattern I worked out (now I know how to do a graph paper in Excel).
I finished the knitted blanket but need to add a crochet border to help prevent the side from curling; if it doesn't work out then Heather gets a new rug for her baby doll collection. Which way to transfer stitch was an issue so I decided on those left of centre to go left and right for right of centre. The next diamond I swapped it over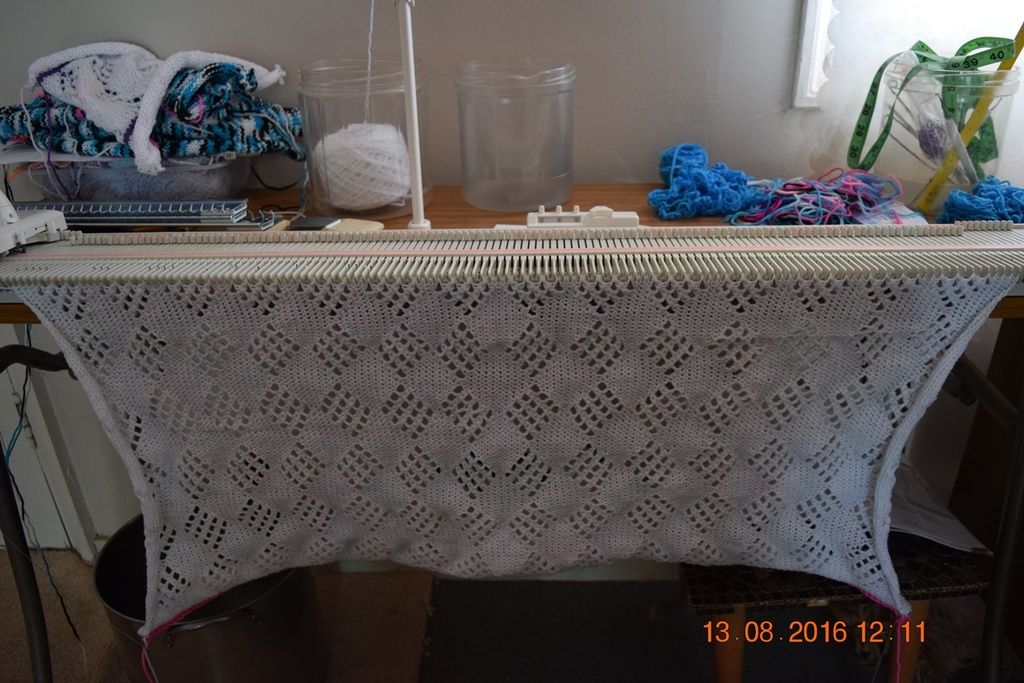 Next up is a pair of completed leg warmers (going up for sale) done in the colours of one of our state's (AFL) football teams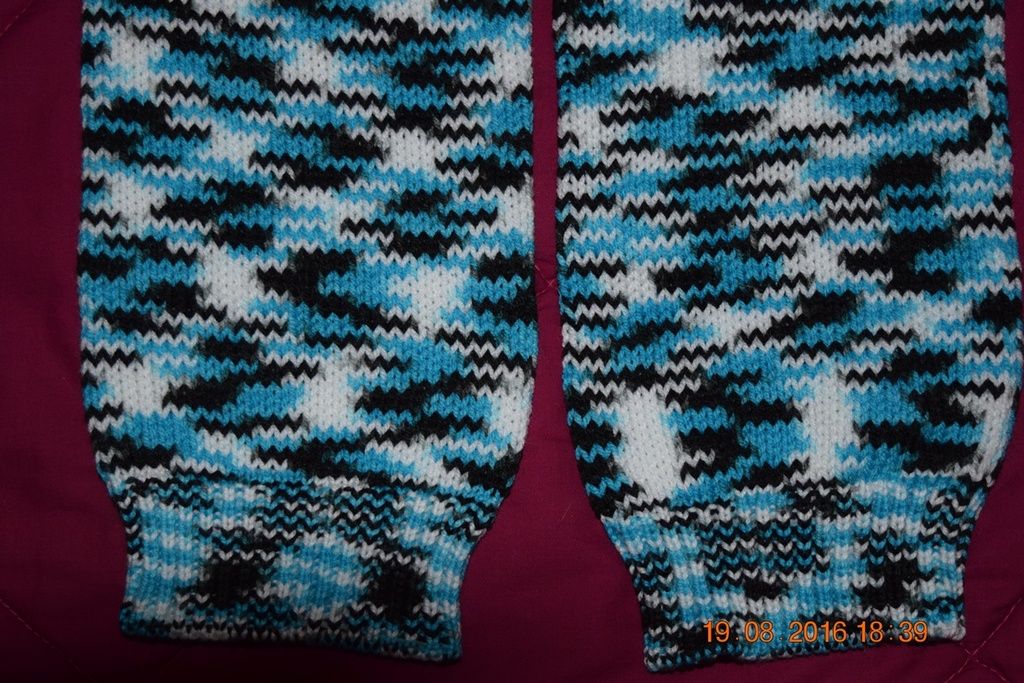 A WIP leg warmer made up from left over yarn; for a young girl as there wasn't enough for adult size. Will do the 2nd one and complete the pair over the weekend.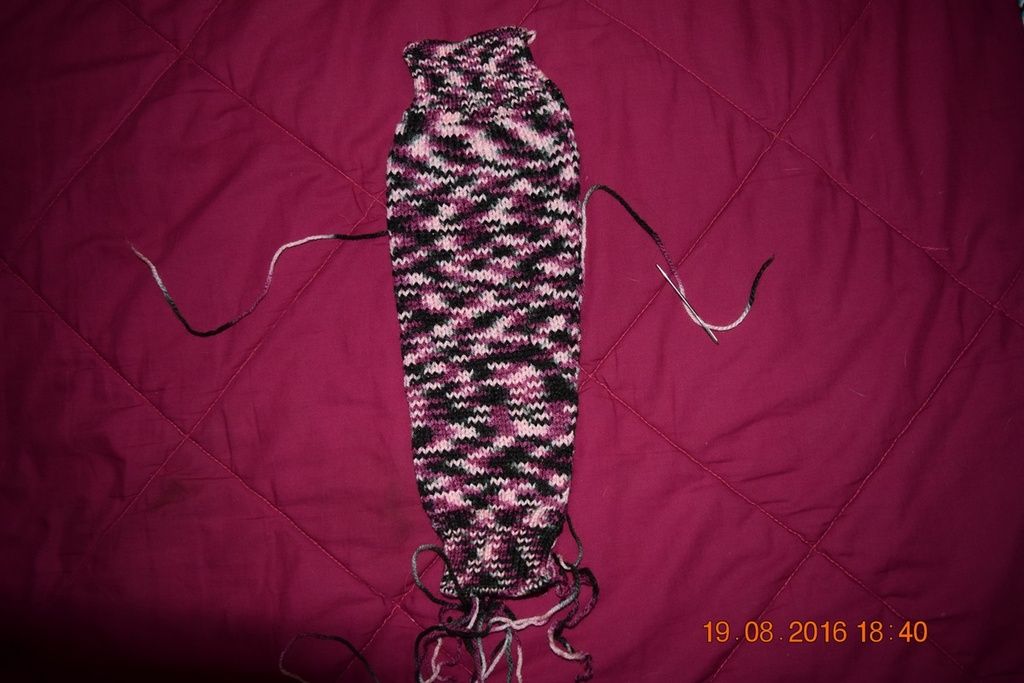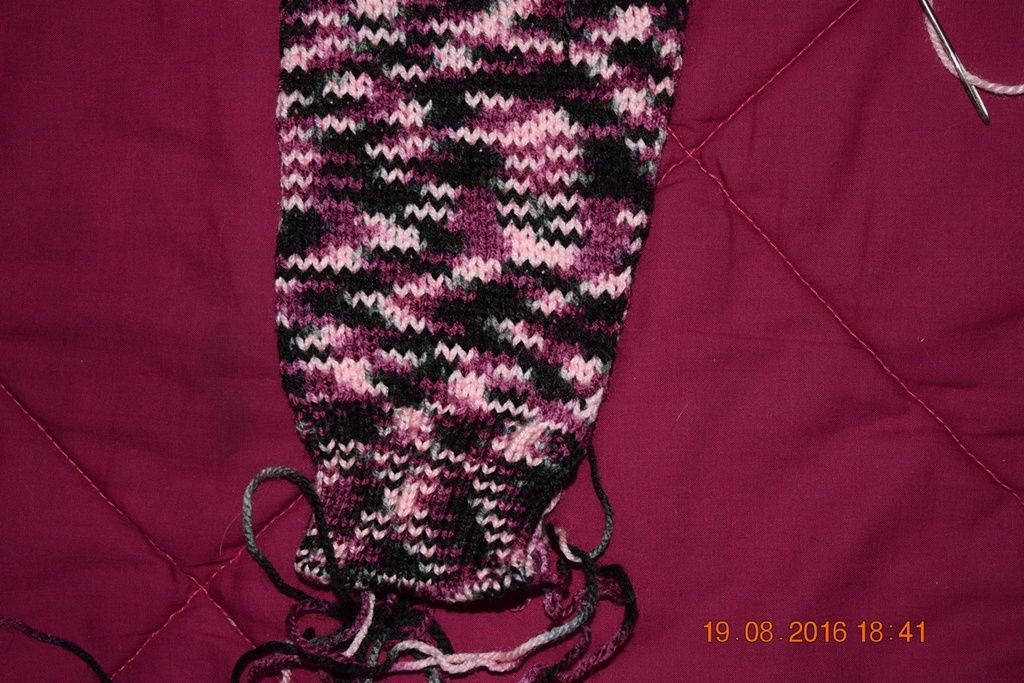 The tension swatch is for the next pair of leg warmers; It's only fair to make up a pair for our other football tem in our state. My sis suggested I use the team colours to see how they go.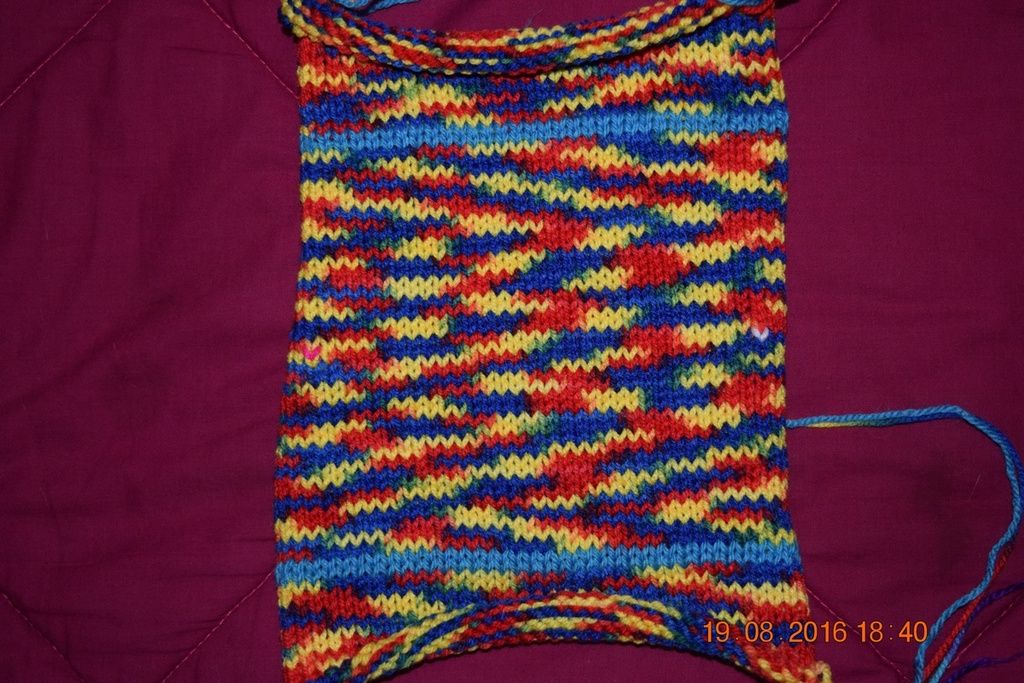 After these are completed I'm on a trip to Perth to visit my sis so no knitting for about a month from the first weekend in September.